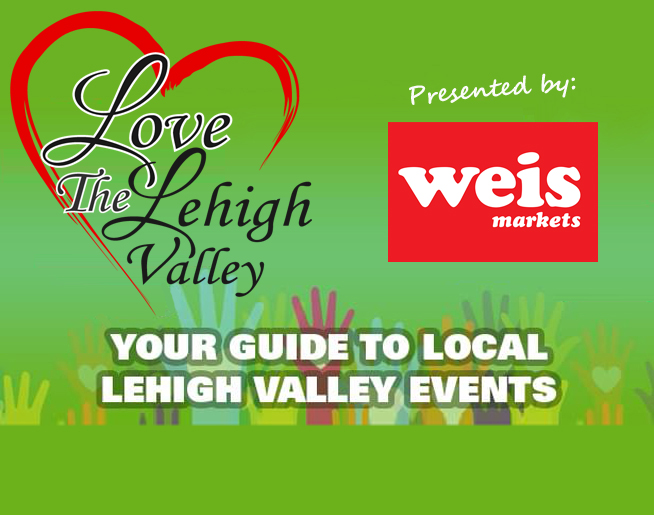 SEPTEMBER 24, 2021 | JUSTIN SHEFTEL MEMORIAL GOLF OUTING: Join us for our 3rd Annual Justin Sheftel Memorial Golf Outing. The tournament will be a 4 man/woman Scramble format. Registration due by September 17th. Player fee includes carts, appetizers, and opportunities for prizes. Beer and wine can be purchased at the restaurant. READ MORE
NEW DATE: SEPTEMBER 30, 2021 | LEUKEMIA & LYMPHOMA SOCIETY LIGHT THE NIGHT: Don't miss the event of the month!!  Help us Light the Night with a Happy Hour at Jack's Slice in Allentown Thursday, September 23rd from 5:30-730. $10 cover includes Our own Joel from the Hawk's morning show spinning your favorite tunes, food, drink specials, raffle prizes including Doobie Brothers, TSO tickets and more! All benefiting the Leukemia and Lymphoma Society's Light the Night! READ MORE
SEPTEMBER  26, 2021 | GREATER LEHIGH VALLEY AND BERKS HEART WALK: 
The American Heart Association's Lehigh Valley and Berks County Heart Walk is back and ready to reinvigorate your heart healthy lifestyle.  Join us as we reunite our community and take steps together towards better health. This year's event invites you to Heart Walk Here at our location or wherever you feel inspired, while continuing to support a lifesaving mission. Choose our path or yours on Sunday, September 26th. For more information and to register, Visit Heart Dot Org Backslash Lehigh Valley Walk. READ MORE
EVERY FRIDAY & SATURDAY IN OCTOBER | WHITEHALL TOWNSHIP HAUNTED PARKWAY: This event is to help benefit the Whitehall Fire Department and it's volunteers. The event staff is 100% volunteer our actors do not get paid. This event is held every Friday and Saturday nights in October (weather permitting) READ MORE
OCTOBER 2, 2021 | 22ND ANNUAL LEHIGH VALLEY BUDDY WALK: Since 1995, the Buddy Walk® has become the premier advocacy event for Down syndrome in the United States. It is also the world's most widely recognized public awareness program for the Down syndrome community. 
In 2021, we are celebrating our 22nd Annual Lehigh Valley Buddy Walk® to raise awareness in our community and important funds to support the mission of the Eastern Pennsylvania Down Syndrome Center. This year's event will be IN PERSON and the celebration you've come to know and love! READ MORE
OCTOBER 4, 2021 | FIRE PREVENTION WEEK OPEN HOUSE: Woodlawn is proud to host our 2021 Fire Prevention Week Open House again this year! Visit the firehouse to learn more about how to keep your home and family safe from fires and other emergencies, and ask about you can serve your community as a firefighter, fire police or administrative staff. Several of our mutual aid partners also will be there with personnel and equipment to show you how agencies specialize and operate together. Food and drinks will be provided, along with fun fire safety items for the kids! READ MORE
OCTOBER 15, 2021 | JOHN M. FRAILEY MEMORIAL SPORTING CLAY CLASSIC: Wildlife For Everyone Endowment Foundation celebrates the rich heritage of Pennsylvania wildlife, habitat, sportsmen and sportswomen. The foundation was formed to provide all wildlife enthusiasts with a way to show their commitment through much needed financial support. Funding benefits wildlife, wildlife habitat, scientific wildlife research and education, youth education and land preservation. READ MORE